TREC
The TREC program provides opportunities which challenge the individual but also ensures success and a positive experience. TREC strives to maintain and develop social skills and life skills in order to provide individuals with positive experiences within their community, and assist with the transitions occurring in their post-school years of life. TREC provides opportunities for self-discovery, self-advocacy and fun through community-based volunteer opportunities, recreation activities and peer interactions. TREC is a recreation-based program developed to meet the unique needs of transition aged individuals with an intellectual disability who desire to reach their full potential through recreational and leisure activities and community involvement.
TREC Requirements
1. Individuals must be able to eat independently.

2. Individuals must be between the ages of 18+

3. Individuals must be able to successfully function in a 1:6 staff ratio

4. Individuals must be able to use the restroom and change themselves independently

5. Individuals must actively participate in all aspects of program schedule and demonstrate flexibility

6. Individuals are expected to demonstrate appropriate behavior with peers, staff and community members
If you are interested in the program please contact Maggie Goode, Recreation Coordinator at 630-576-4036 OR mgoode@nedsra.org.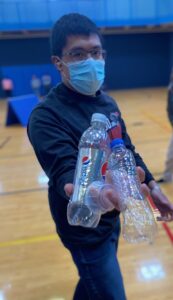 ---
Wild Wednesdays
Come join your friends for an adventure and fun! The Wild Wednesdays program encourages independence and development of life skills, with the guidance of NEDSRA staff. We will participate in a variety of fun and engaging recreational activities, while reinforcing life skills and socialization. Each week we'll enjoy socially distant in house activities and some weeks, we'll venture out into the community and enjoy the fresh air, take in some socially distanced hikes and adventures. Each week you can bring a snack or sack lunch; NEDSRA will not be providing lunch.